Asphalt Car Park Repairs and Car Park Waterproofing Systems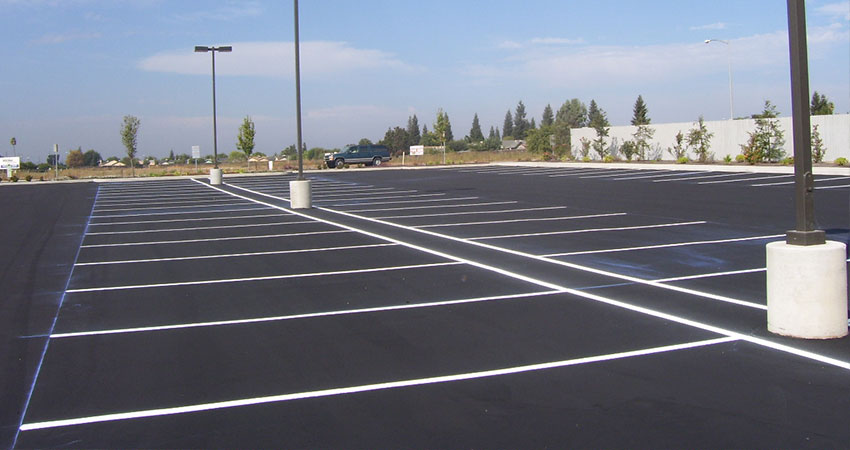 Are you looking for a car park waterproofing or repair service? If so, you are in the right place. At Heritage Asphalt we specialise in the waterproofing a repair of car parks using mastic asphalt. From pothole repairs and defective expansion joints all the way through to large scale car park waterproofing we are here to help. We provide our car park installation and maintenance services throughout the UK.
If you need a quotation or any assistance with car park repairs, maintenance or the installation of a new asphalt car park. Please get in touch with our friendly team at Heritage Asphalt or call us today on 0207 781 8150.
Mastic Asphalt is renowned for its waterproofing properties and has firmly established itself as one of the leading car park waterproofing systems. Not only is mastic asphalt excellent for car park waterproofing it is also one of the only products on the market which can be fully repaired. This makes any car park repair requirements at a later date straightforward and cost effective.
Asphalt is a tried and tested waterproofing solution which meets the demands of the modern car park. It provides the perfect combination of a long-life span, ability to withstand heavy traffic, cost effectiveness and a straight forward installation process.
Heritage Asphalt can meet any demand for both asphalt car park waterproofing and car park repair work. This includes turning circles, ramps and elevated vehicle decks.
Asphalt: 'The King' of Car Park Waterproofing Systems
Car Park waterproofing systems now come in a wide variety, from buried liquid coated systems to stand alone liquid coatings but one system that has been used for waterproofing for decades is mastic asphalt.
From start to finish no other car park deck waterproofing system can when properly applied and specified by the mastic asphalt council can outlast the performance of mastic asphalt.
The waterproof asphalt is laid in either one to two coats generally 10-20mm on a separating layer either staple tissue or in some cases BSF sheathing felt. This lets the substrate move without the waterproofing membrane moving with the substrate. If this is not done the result can be the cracking to the finish details.
Once the horizontal is applied all vertical details over 300mm in height will need expanded metal lathing to be mechanically fixed into the walls.
The asphalt is either tucked into a chase line or capping and can also have cover flashings. Once the asphalt is set into the chase, this is mastic pointed or pointed with sand/cement pointing. Before the finish top hardwearing coat is applied, a double fillet seal is added to further reinforce the vertical horizontal joint.
A mastic asphalt wearing coat is then applied in bays 25-40mm depending on requirements with all bay joints being 'chipped' to add ease of 'fusion' between the two joints. Expansion joints are sealed and asphalted to specification, this allows larger slabs to move and the asphalt with it.
Once all of those core practises are put in place a final double fillet seal is placed again to the upstand junctions, all rainwater outlets are lined out. Collars and soil vent pipes form and create a finish that can last a 'lifetime'.
This is why asphalt is the 'King of waterproofing'.
Asphalt Car Park Build Up Diagram
Top Layer: Hard Top
Middle Layer: Water Proofing
Base Layer: Membrane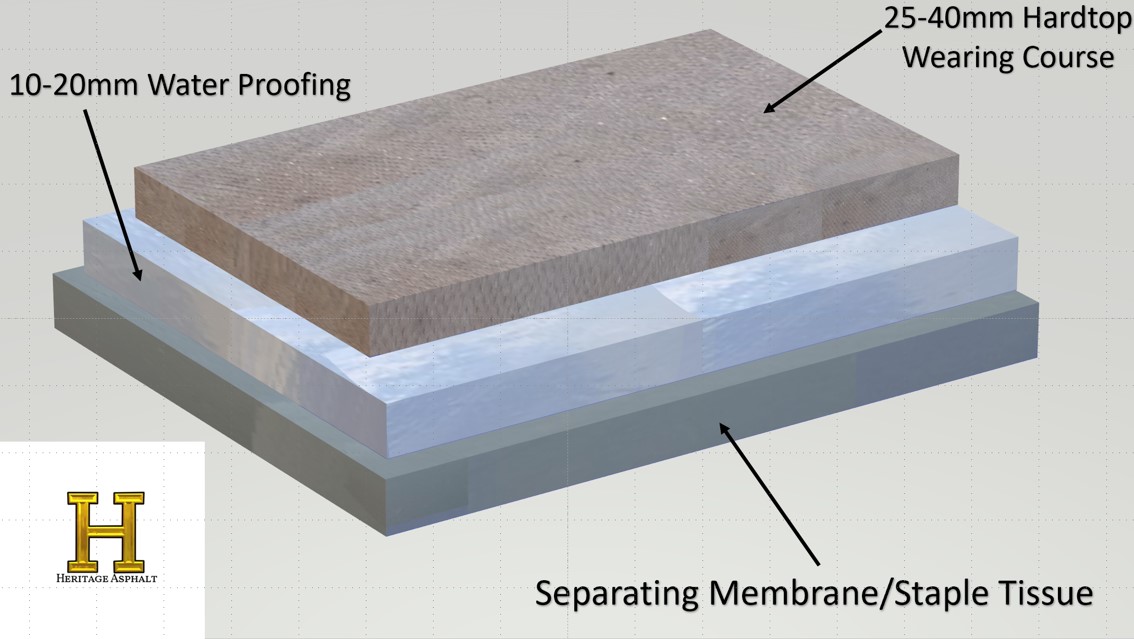 Car Park Deck Waterproofing with Mastic Asphalt
Car Park deck waterproofing is a complex matter, if certain standards are not met then a leak will arise. This can become expensive not only the cost to re-water proof the car park deck. But also, the damage to the building structure and fabric. Car park deck waterproofing is a complex process and only specialist asphalt contractors who belong to the mastic asphalt council can carry out these complex works.
The top deck of a car park does not only have to be waterproofed but also needs to be provided with a hardwearing finish. Asphalt can do all this and more. A standard 15- ton hot charge can be applied and installed in a single working day which makes it a time efficient installation process. Not only this but mastic asphalt is a fully recyclable product. Once it comes to the end of its useful life the carbon zero rated product can be re used for asphalt screeds which is extremely useful as it is faster curing than standard screeds which can take up to 28 days to cure.
Due to it being a hardwearing waterproofing material mastic asphalt can easily meet the demands of the extreme foot and vehicular traffic endured by a modern car park. An added bonus is the aesthetically pleasing seamless finish of asphalt. This combination of a pleasing on the eye seamless finish and extreme durability singles it out as the premium choice in car park deck waterproofing.
The History of Mastic Asphalt as a Waterproofing Material
Asphalt has a long history of successful waterproofing. A high standard mastic asphalt will outlast other modern systems, this is mainly due to the thickness and hard formed finish.
The history of asphalt as a waterproofing material goes back to Phoenicians and was patented by Sir Walter Claridge in 1837 and almost this exact same system is still being applied today. That is a track record of almost 200 years.
With a long-proven track record and the support of the Mastic Asphalt Council, asphalt is here to stay as a leading waterproofing material for a long time.
Car Park Repair
Mastic asphalt is one of the only products on the market which is carbon neutral and can be fully repaired with the materials able to be full recycled. When car park surface conditions have significantly deteriorated and has come to the end of its working life It is possible for re-owned mastic asphalt to be applied. This give a full car park repair as opposed to just a patch or crack repair. A car park which is promptly repaired when problems arise can lead to a car park to vastly exceed its stated lifespan.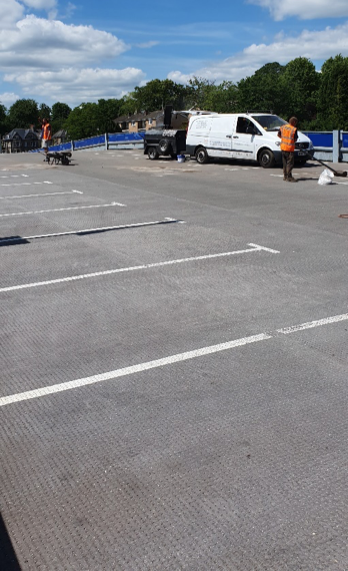 Car Park Repairs: Mastic Asphalt Upstands
• Mastic asphalt upstands can be taken down and re-primed.
• Then reinstated with the double angle fillet at its base.
Car Park Repairs: Deck Repairs
• For deck repairs the horizontal surfaces are cut back with a grinder or hot poultice method.
• Then the 35-60mm asphalt removed.
• All joints are warmed/cleaned and chipped.
• The waterproof layers will need to be laid on a separating membrane and a break joint formed.
• The gritted paving coat is laid, sand rubbed and all joints are heated and made to create a 'fusion' union finish.
• Once the old asphalt is heated slowly the bitumen will return to the surface and can be cleaned and made to.
All of the above underlines how car park repairs are such a cost effective and practical solution to old car parks. And how in most situations repair is a far better choice than replacement. This is why the demand for car park repair has remained high within the construction industry.
Annual Maintenance can help your Car Park Last Longer
All waterproofing products need to be maintained in order to ensure their lifespan is a long as possible. By annually surveying your car park for the emergence of problems and then correcting them in their formative stages. You can be rest assured you are doing everything you possibly can to maximise your car parks lifespan. Typical problems to find in a car park survey include defective expansion joints, cracks and bumps in asphalt and the need for pothole repair.
Typical Defects which can Mean Car Park Repair Works are Needed
• Water stains to the car park ceiling.
• Damp wall damage below car park and walkways can often be caused by a defective mastic asphalt membrane.
• Small Leaks.
• Cracks, Blisters and Bumps in the Asphalt of the Car Park Deck.
• Defective Expansion Joints.
We provide our car park installation and maintenance services throughout the UK. So, if you need a quotation or any assistance with car park repair, maintenance or the installation of a new asphalt car park. Please get in touch with our friendly team at Heritage Asphalt or call us today on 0207 781 8150.
Asphalt Car Park Repairs Survey