Bridge Expansion Joints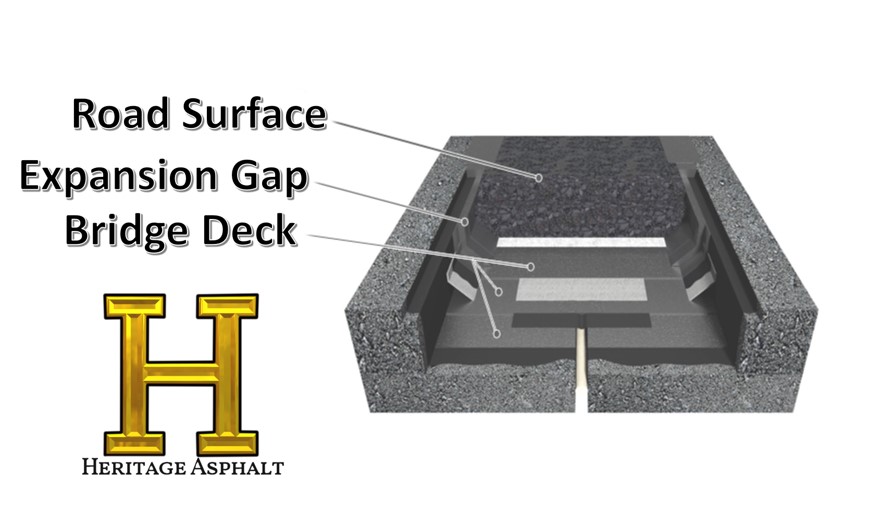 Are you in need of replacing or repairing some bridge expansion joints? If so, Heritage Asphalt can help. Whether you want us to survey a bridge to advise you on the best course of action to take with your bridge expansion joints or you require a quotation. We will be happy to help, just call us today on 0207 781 8150, or get in touch through the contact form on our website.
Repair and Replacement of Bridge Expansion Joints
Over time bridge expansion joints can be distorted due to constant stress. This stress can be caused by factors such as withstanding constant heavy slow moving vehicles.
When this happens, the expansion joint will need to be repaired or replaced. At Heritage Asphalt we use a state of the art system for bridge expansion joints which is specifically designed to withstand the movement and stress bridges typically incur. The benefit of this is a far longer service life of the expansion joint.
Our system can be used to meet any depth or width. This means localised surface deterioration can be catered for. Meaning you save on costs as you can avoid the need of a more expensive system of jointing.
As it can be installed to any depth or width, any localised surface deterioration can be taken into account, avoiding the need to use a more expensive system of jointing.
Another benefit of our system is it is a rapid installation process which minimises any closures or disruption to the bridge.
The Benefits of Using Heritage Asphalt for Bridge Expansion Joints
• Longer Service Life
• Extremely Durable
• Can Withstand Heavy Traffic
• Unlimited Joint Width and Depth
• High Bond Strength to Substrate
• Very Versatile
• Excellent Waterproofing System
• Cost Effective
• Fast Installation, Reducing Delays and Closures
• Specialist Finishes Available (varying skid resistance levels)
• Accommodates the Extreme Movement Incurred by Bridges
Need a Quote or Some Advice Regarding Bridge Expansion Joints?
If you would like a quotation or any information regarding the repair or replacement of bridge expansion joints please get in touch with us via our contact page or call us now on 0207 781 8150. One of our friendly team will be happy to assist you.